Spark CrossFit – Challenge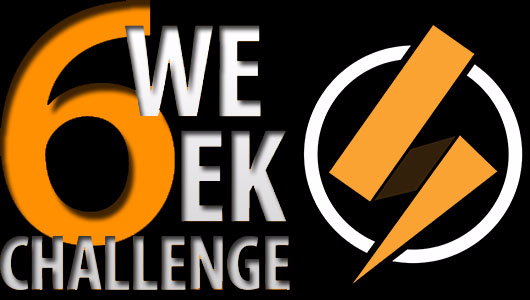 Warm Up and Skill
Warm-up Rope & Mountain Climbers (No Measure)
5 Rounds
20 seconds Single Unders
10 seconds rest
20 seconds of Mountain Climbers
10 seconds rest
After the initial warm up, the coach will demo the barbell deadlift and instruct the group through a progression together.
Deadlift Progression demo vid: https://youtu.be/0KeqAnadsI0
After progression build up over 3 sets of 5 reps to today's workout weight.
Workout
Metcon (5 Rounds for time)
Every 5 Minutes for 5 Rounds:
8 Deadlifts
10 Ring Rows or Pullups
12 Assault Bike Calories
Record each rounds time!
You should finish each round with a strong maximal effort on the bike.
Scale down: If a round takes you more than 3 Minutes, reduce the reps to 8 of each exercise.
Scale Up: If a round takes you less than 2:30 increase the reps to 10-12-14
Cool Down
Cool Down (No Measure)
Coach will show you banded shoulder stretch drills you can use in the future classes!