Spark CrossFit – CrossFit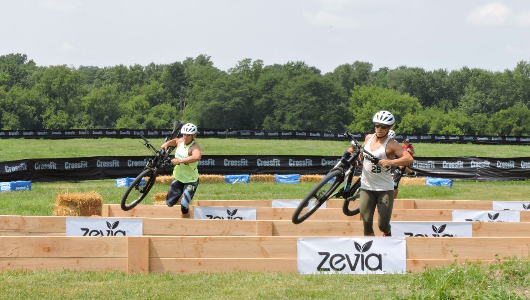 "What would you attempt to do if you knew you could not fail?" – Robert Schuller
Jump Rope Warm-up (No Measure)
Tabata Jump Rope Drill Set #1- 8 intervals.
1- Singles
2- Side to Side bunny hop
3- Alternating legs
4- In and out
5- High knee
6- Butt Kickers
7- Double Under
8- Double Under or Triple Under
*Go through the series 1 time. Spending 20 seconds at each movement and resting 10 seconds between movements
Clean Warm Up and Progression (No Measure)
5-7 reps of each…
– Setup
-to knee
-Knee to power position
-Dip & Shrug
-Power position to muscle clean
-Front Rack Stretch
-Front Squat
-High Hang Clean
-Slow clean from knee
-Slow clean from mid-shin
CLASS: Power Clean (10 Minutes to build to today's heavy set of 5 reps)
*unbroken touch and go reps
CLASS: "Double or Nothing" (Time)
3 Rounds for time of:
75 Double Unders
50 Air Squats
15 Power Cleans
RX+ @ 155/105
RX @ 135/95
INTENDED STIMULUS
Looking to push for larger sets on the barbell today. The way athletes accomplish that is by setting a pace on the double unders and the air squats. The more comfortable they are cycling repetitions when tired on power cleans, the more aggressively they can attack the first two movement. What we want to avoid is coming out at a blistering pace on the double unders and air squats, only to crawl through singles on the barbell. Being able to cycle the barbell will result in a better time and make up for controlling the pace with the first two movements.
Stretchy Cool Down (No Measure)
-Lizard R/L :30 each side
-Pigeon R/L :30 each side
-cobra :30
-childs pose :30
-downward facing dog :30
-thread the needle R/L :30
-hold scorpion R/L :30
-hold squat :30
Competitor Extra – before or after class WOD
COMP: Split Jerk (On the Minute x 10 Build to a Heavy Single)
add weight each set
COMP: Gymnastics Conditioning (Time)
At an easy pace…
5 Rounds:
60 seconds Light Row
10 Handstand Push-ups
focus on quality sets on the HSPU here