Spark CrossFit – CrossFit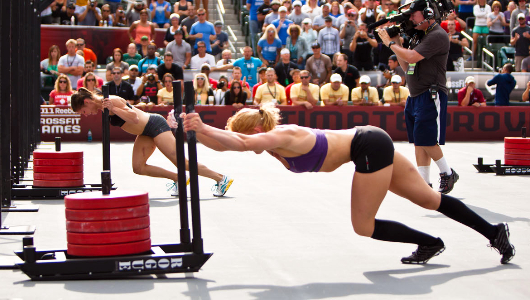 "The secret of success in life is for a man to be ready for his opportunity when it comes." – Earl of Beaconsfield
Deadlift Warm-up w/ Progression (No Measure)
GENERAL WARM-UP (0:00-12:00)
1) 2 Rounds
25 Foot Lateral Lunge
25 Foot Inchworm
25 Foot Spiderman
15 Good Mornings w/ PVC
5 Beat Swings + Stop
*Stop on each swing
SKILL AND INSTRUCTION (12:00-18:00)
Deadlift Progression
*5-7 reps at each piece of the progression
-setup
-mid-shin to knee
-knee to hip
– reverse back down to mid shin
CLASS: Deadlift (10:00 to build up to todays heavy set of 4 reps)
Focus on quality here as this time should be used to get a few heavy reps in with great technique before the metcon. Try to keep it to under 5 total sets as to not overdo it before the metcon.
Transition & Build Up (No Measure)
Performed with workout weight
100 Meter Row
5 Deadlifts
5 Box Jumps
CLASS: "Tine" (Time)
3 Rounds:
500 Meter Row
12 Deadlifts (245/165)
15 Box Jumps (30/24)
(15:00 time cap)
In busier classes athletes can opt for a 400m run only if all the rowers are taken.
INTENDED STIMULUS
Getting after a big and tall version of the CrossFit benchmark workout "Christine" today. Pace on the Deadlifts and Box Jumps take priority over the pace on the rower today. No matter how fast they are on the rower, athletes are always moving forward.
COMP: Barbell Conditioning (Weight)
On the Minute x 9 (3 Rounds):
Hang Squat Clean + Squat Clean + Split Jerk
Minute 1 – 70%
Minute 2 – 75%
Minute 3 – 80%
Rest 2:00
On the Minute x 3 (1 Round):
Squat Clean + Split Jerk
82 – 84 – 86%
COMP: Odd Object Conditioning (Time)
3 Rounds:
100 Meter Heavy Prowler Push
1:00 D-Ball Hold (150/100)