Announcements
New members! Add yourself to our Members Only Facebook Group! https://www.facebook.com/groups/sparkcrossfitmembers/
Spark CrossFit – CrossFit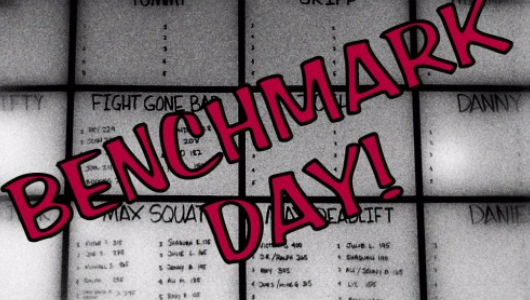 Warm Up and Skill
Warm-up (No Measure)
GENERAL WARM-UP (0:00-12:00)
1) Row 3 minutes (focus on mechanics: first minute easy and then gradually pick up the pace)
2) Joint Prep Routine
SKILL AND INSTRUCTION (12:00-22:00)
1) Kipping Pull-up Progression
*3-5 reps at each piece of the progression
2) Thruster progression
*5 reps at each piece of the progression
Transition & Build Up (No Measure)
(22:00-32:00)
Organize heats if needed and set-up the room if possible so that rower, barbell, and pull-up bar are all in a straight line to progress easily.
Workout
Jackie (Time)
For Time:
1000m Row
50 Thrusters, 45#
30 Pull-ups
ladies RX at 35 lbs
INTENDED STIMULUS
This is a classic benchmark that is a burner. Fastest times have been in the low 5 minute range. At the affiliate level, sub 7 minutes is fantastic. Scaling should allow athletes to finish in under 10 minutes.
Scaling Options (No Measure)
SCALING OPTIONS
1) Intermediate
This athlete should attempt this workout as rx'd today even if it will take upwards to 15 minutes.
2) Novice
Row 1k
30 Thrusters (light)
20 Jumping or banded Pull-ups
Cool Down
Cool Down (No Measure)
50:00-60:00
1) 2 Rounds NOT for time:
1 minute Row, Bike, or Jog easy
15-20 Supermans
15-20 Abmat Sit-up