Spark CrossFit – CrossFit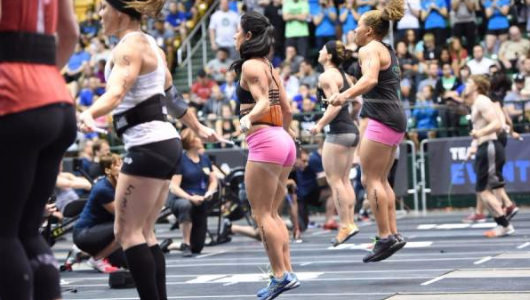 "The greatest barrier to success is the fear of failure." – Sven Goran Eriksson
Class WOD
Warm-up (No Measure)
Row 500/400m or Bike 1 mile
then In place:
20 Jumping Jacks
10 Air Squats
8 Spidermans (4 each leg)
6 Push-ups
Clean Warm Up and Progression (No Measure)
5-7 reps of each…
– Setup
-to knee
-Knee to power position
-Dip & Shrug
-Power position to muscle clean
-Front Rack Stretch
-Front Squat
-High Hang Clean
-Slow clean from knee
-Slow clean from mid-shin
Workout
CLASS: Power Clean (10 Minutes to Build up to 3 Singles at 90%)
INTENDED STIMULUS
Today's focus is to build up to a heavy single while still making technique a priority. Loads higher than 90% will challenge technique so keep the load here. Rest a couple minutes between the heavy singles. This is not a max day, that will come another time.
For newer members this is an opportunity to work on the front squat with the coach. Add 2-3 front squats to each set.
CLASS: "Heartbreak Kid" (Time)
3 Rounds:
10 Front Squats
20 Pull-ups
50 Double Unders
INTENDED STIMULUS
This workout for most athletes will be all about managing the Chest to Bar Pull-ups. With 60 reps total in the workout, think of the total amount of volume instead of the first round. Slow singles in the second or third round often happen when an athlete comes out too aggressively.
Dropping the front squats means we have to clean the bar back up. It is a heavier weight, but something that there is no doubt in each athlete's mind that they could get the first set unbroken. In the second and third sets, looking for at most one break. It is already a grippy workout, so the less cleans here the better.
RX+ @
185/135
Chest to Bar Pullups
RX @ 155/105
Scaled @
-Reduce front squat weight or Sub goblet squats if front rack position is challenging.
-Sub Banded pullups or ring rows
-1 Minute of Double Under attempts or 75 Single Unders
Competitor Extra – before or after class WOD
EXTRA: Clean Pull ((107%/3)4)
EXTRA: Front Squat ((83%/5)5)