Spark CrossFit – CrossFit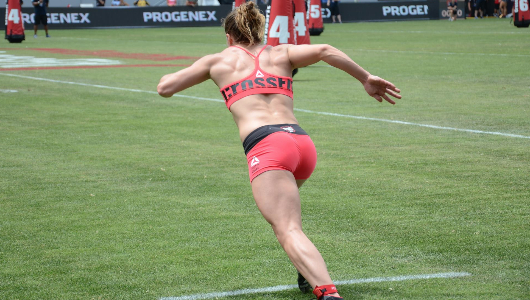 "What's on the other side of fear? Nothing." Jamie Foxx
Dynamic Mobility Warm-up (No Measure)
10 Rollover to V-Sit
10 Lying Leg Crossover (5/leg)
10 Lying Dynamic Hamstring
10 hamstring to sampson stretch (5/leg)
10 Scorpions (5/leg)
10 Kneeling Shoulder tap (5/side)
20 second dynamic calf stretch (per side)
10 Bootstrappers
Clean Warm Up and Progression (No Measure)
5-7 reps of each…
– Setup
-to knee
-Knee to power position
-Dip & Shrug
-Power position to muscle clean
-Front Rack Stretch
-Front Squat
-High Hang Clean
-Slow clean from knee
-Slow clean from mid-shin
Workout
CLASS: Power Clean (15 Minutes to Build to Today's Heavy Single)
Athletes will break out into teams of 2-3, taking 15 minutes to build to a "Heavy" Power Clean, not necessarily a 1RM. Teams should be based on similar expected power cleans weights. A good stopping point is a load when form starts to breakdown significantly.
CLASS: "Red Light – Green Light" (Time)
For Time:
21 Lateral Barbell Burpees
21 Power Cleans (135/95
21 Lateral Barbell Burpees
INTENDED STIMULUS
The power cleans and second set of burpees are far more important than the opening set of burpees. Pacing the first set of lateral bar burpees will allow athletes to immediately put their hands on the barbell to start working through the 21 repetitions of the power cleans. On the barbell, looking to hold on here for bigger sets. Something like 15-6, 9-7-5, or 7-7-7 will get athletes to the finish. Emptying the tank on the last set of burpees knowing there is nothing else to follow.
Stretchy Cool Down (No Measure)
-Lizard R/L :30 each side
-Pigeon R/L :30 each side
-cobra :30
-childs pose :30
-downward facing dog :30
-thread the needle R/L :30
-hold scorpion R/L :30
-hold squat :30
Competitor Extra – before or after class WOD
COMP: Clean Deadlift (5×2 @ 70% – 2 Second Pause at Knee)
COMP: Midline Accessory Work (No Measure)
EMOM x 12
1st: 15 GHD Sit-Ups
2nd: 20 Hip Extensions