Spark CrossFit – CrossFit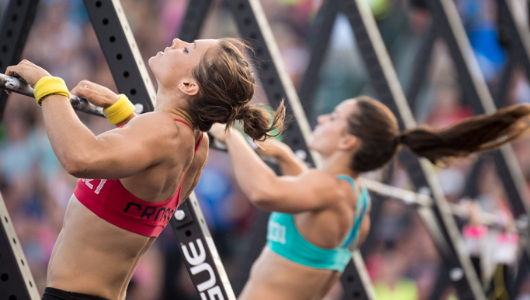 "A year from now you may wish you had started today." – Karen Lamb
Class WOD
Warm-up (No Measure)
Bike or Row for 30/24 Calories
3 sets of 5/4 easy cals at 50% effort and then 5/4 hard cals at 85-90% effort
Dynamic Mobility Warm-up (No Measure)
10 Rollover to V-Sit
10 Lying Leg Crossover (5/leg)
10 Lying Dynamic Hamstring
10 hamstring to sampson stretch (5/leg)
10 Scorpions (5/leg)
10 Kneeling Shoulder tap (5/side)
20 second dynamic calf stretch (per side)
10 Bootstrappers
Workout
Cluster (10 Minutes to build up to a heavy set of 5 reps)
5 Touch and Go Reps (unbroken)
in preparation for today's metcon
"Hot Tamale" (Run/Row/Burp/Clstr) (Time)
For Time:
800 Meter Run
30 Calorie Row
25 Burpees
20 Clusters
(15:00 time cap)
Cluster = Squat Clean + Thruster
demo vid: https://youtu.be/plCzO45g9nc
INTENDED STIMULUS
Short Chipper today with "Hot Tamale". Picking a weight on the barbell that athletes could do 12+ repetitions unbroken when completely fresh. Within the workout, strategy may call for fast singles or short sets, but want it to be a weight that could be cycled if necessary.
RX+ @ 115/80 and Assault Bike Cals
RX @ 95/65
Stretchy Cool Down (No Measure)
-Lizard R/L :30 each side
-Pigeon R/L :30 each side
-cobra :30
-childs pose :30
-downward facing dog :30
-thread the needle R/L :30
-hold scorpion R/L :30
-hold squat :30