Spark CrossFit – CrossFit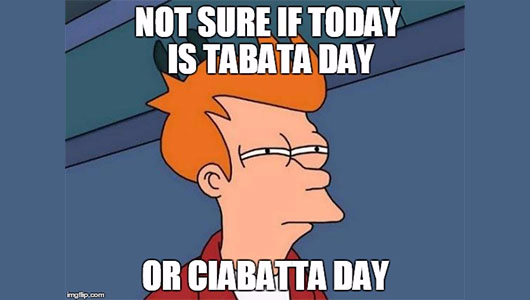 Warm-up
(0:00-12:00)
Warm-up (No Measure)
2 Rounds

1 Minute Row or Bike

15 Band Pull Aparts

10 Ring Rows

15 Push-ups

10 Squats

10 Reverse Lunges
TRANSITION AND BUILD UP (12:00-22:00)

Go over taking the bar in and out of the rack correctly and allow time to build up to first work weight.
Strength Work
(22:00-35:00)
Front Rack Lunge (6 Reps Per Leg for 4 sets)
with Front Foot Elevated on 2-3″ plate or riser
Transition & Setup
(35:00-40:00) Put bars away, grab abmats and get set-up
Metcon
(40:00-50:00)
Metcon (AMRAP – Reps)
Tabata Mash-up:

Air Squat

Abmat Sit-up
INTENDED STIMULUS

Lower body and trunk stamina focus effort. 1 Rounds is:

20 seconds of Air Squats

10 seconds of rest

20 seconds of Abmat Sit-ups

10 seconds of rest

*Perform 8 rounds
SCALING

There should not be any scaling needed for this workout. Newer athletes will just move slower and attempt to achieve full range of motion on the reps.
Cool Down
(50:00-60:00)

Samson stretch, 90 seconds per side

Pigeon stretch, 90 seconds per side