Spark CrossFit – CrossFit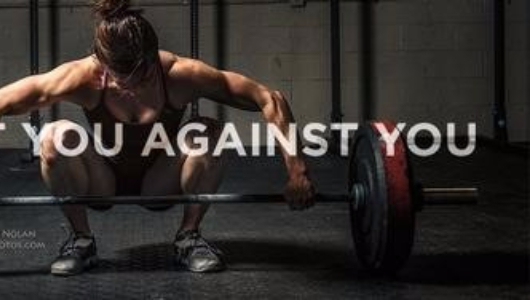 Warm-up
0:00: Warm-up (No Measure)
1) 3 Rounds

20 seconds Jumping Jacks

10 seconds rest

20 seconds Lateral Bunny Hops

10 seconds rest

20 seconds Mountain Climbers

10 seconds rest
2) KB Calf Stretch, 60 seconds per side
3) 2 rounds

10 Toy Soldiers

10 Rollover V-sit

10 Spiderman

10 Long Lunges
Skill & Instruction
12:00: Skill & Instruction Monday (No Measure)
1) Deadlift Progression

*5-7 reps at each piece of the progression
2) Pistol Progression 2

*7-10 Reps of Close Stance Squat, 5 reps per leg or staggered stance squat, 5 reps per leg or foot behind body pistol
DL Progression: https://youtu.be/0KeqAnadsI0

Pistol Progression: https://youtu.be/Nu8lRt7Tusg
WOD Prep
20:00: Transition & Build Up (No Measure)
10 Minutes to build for today's metcon in 4 Rounds:

4 Box Jumps

2 Pistols/Leg

4 Deadlifts

(increasing weight each round)
Metcon
30:00: Metcon (Time)
3 Rounds for Time:

21 Box Jumps (24/20″)

15 Pistols- Alternating Legs

9 Deadlift (275/185)
INTENDED STIMULUS

Classic sub 15 minute, high power pull-squat-hop triplet. The load is on the heavier side but 9 reps should be achievable unbroken on the first round. Some of the faster times could be close to 7-8 minutes.
SCALING OPTIONS

1) Box Jumps

Scale to a height that allows for consistent jumps to be performed regardless of how low the height is. Do not scale to step-ups today.
2) Pistols

Choose the option from the teaching progression that was best for the athlete as far as providing a challenge and doing appropriate mechanics: close stance squat, staggered stance pistol or one leg behind working leg options.
3) Deadlift

Intermediate: Keep weight heavy enough the forces 1 break in the first round

Beginner: Keep weight light so that all 3 rounds are challenging but still performed unbroken
Cool Down and Accessory Work
50:00: Cool Down & Accessory (No Measure)
2 Rounds

30-45 seconds Deadbug

60 seconds per leg Banded Hamstring or Pigeon Stretch
Deadbug Demo: https://youtu.be/1pX1WQ4g_sc