Spark CrossFit – CrossFit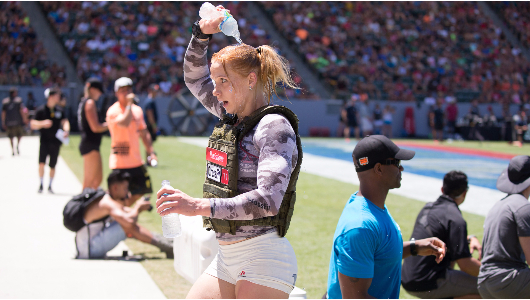 "You can't build a reputation on what you are going to do." – Henry Ford
Class WOD
Line Drill Warm Up (No Measure)
200 Meter Run
then
Line Drills:
Soldier Kicks
Quad Stretch
Walking Samson Stretch
Walking Spidermans
Side Lunge
Side Shuffle (facing in)
Side Shuffle (facing out)
Bear Crawl
Crab Walk (forward)
Straight Leg Bear Crawl
Crab Walk (backwards)
Transition & Build Up (No Measure)
10 Minutes to build up to first working weight of 90% of previous 1RM
Back Squat (Every 3 Minutes for 5 Sets)
Set 1 – 90-92%
Set 2 – 95-97 %
Set 3 – 98-101%
Set 4 – 101%+
Set 5 – 101%+
Today is Squat 1RM Test day! If you've been following the cycle up until now you're ready to go for it. If you have not been following this cycle or are newer we will have you working with a different rep scheme in sets of 3-5 reps. See your coach for options.
Metcon (Time)
3 Rounds for time of:
10 Front Squats
10 Box Jumps
10 Pull-ups
(10:00 time cap)
Weight should be a weight that the athlete can perform 15+ reps of unbroken when fresh, first and possibly second sets should be unbroken.
RX+ @
165/110
30/24
Strict Pull-ups
RX @ 135/95
24/20
Kipping okay