Spark CrossFit – CrossFit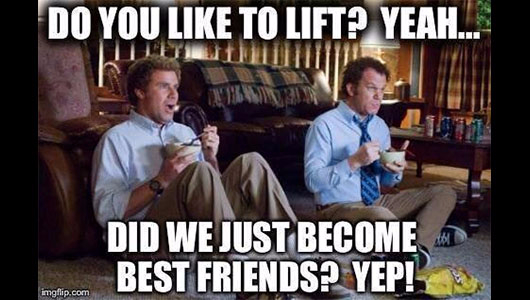 Warm-up
Warm-up (No Measure)
GENERAL WARM-UP (0:00-10:00)

1) Joint Prep Routine

https://youtu.be/Pz-4-iHX2TY
SKILL AND TRANSITION (10:00-15:00)

Push Jerk Progression

https://youtu.be/kQRSjGyNkJ8

-Jump and land hands at side

-Jump and land thumbs on shoulders

-Timing

-Push Jerk

*3-5 reps at each piece of the progression)
TRANSITION AND BUILD UP (15:00-25:00)

Organize teams and allow time to build up to work loads
Metcon
Metcon (Time)
Partner Workout (25:00-55:00)
In a team of three, rotating through complete rounds, complete 5 rounds each (15 total) for time:
10 Shoulder to overhead (165lbs/110lbs)

400m/.25 mile Assault Bike
INTENDED STIMULUS

This is intended to be a interval session focusing on high power efforts with approximately a 1:2 work to rest ratio. No individual round should last longer than 2 minutes
If we are short on bikes, scaled teams can row 250m or run 200m.
SCALING OPTIONS

Scale loads to allow for 10 unbroken reps each round and scale row to finish in under 2 minutes each interval.
**Scale up: if an athlete can handle a heavier load for 10 unbroken and fast-cycled reps each round, scale up in weight.
Cool Down
ROMWOD (No Measure)
Cool Down with ROMWOD