Spark CrossFit – CrossFit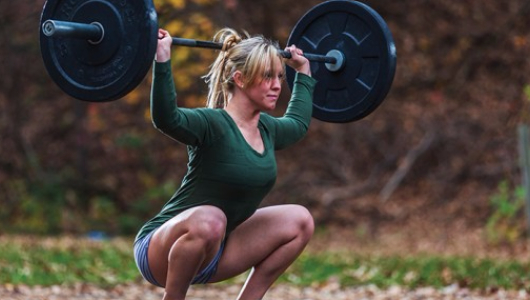 Warm Up and Skill
Warm-up (No Measure)
3:00 Run, Row, Bike, or Rope
1) Hungry, hungry hippos!!!
w/ crab walks and air squats
2) TECHNIQUE AND BUILD UP (15:00-25:00)
Clean Grip Sotts Press
demo: https://youtu.be/t6xgo8Z_k50
(scale down to L-seated press)
Workout
Metcon (AMRAP – Rounds and Reps)
(30:00-50:00)
As a team of two, complete AMRAP in 20min of:
8 Supine barbell or ring rows
10 Clean grip sotts press (45lbs/35lbs)
12 Box jumps (20″)
While one partner completes the round, the other partner is performing single unders. When one round is complete, partners switch.
Feet elevated to same height as bar/rings for RX. Pull until bar/rings make contact with chest
INTENDED STIMULUS
A longer workout with some complexity that should allow athletes to keep a sustainable pace throughout the entire duration.
Scaling Options (No Measure)
1) Intermediate
Attempt as rx'd. If needed reduce sotts press weight or reps
2) Novice
1 round will be:
5 Supine barbell rows (feet on ground)
7 Clean grip sotts press or L-seated Press (PVC)
9 Box Jumps (low height)