Spark CrossFit – CrossFit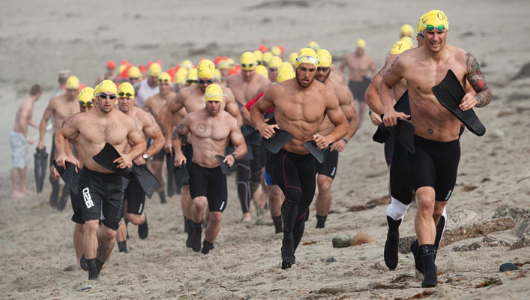 Warm Up and Skill
Warm-up (No Measure)
(0:00-15:00)
1) Running Warm-up
2) Single Under Hops 50 feet
3) Jump rope jog 50 feet
4) Sprinter Hamstring Stretch, 60 seconds per side
5)Standing Calf Stretch, 60 seconds per side
TRANSITION (15:00-20:00)
Bathroom break and partner up if needed due to equipment restrictions.
Workout
Metcon (Time)
5 Rounds for time:
50 Double Unders
200 meter run
20/15 Cal. Bike or Row
**Rest 3 minutes between rounds
(25:00 time cap)
INTENDED STIMULUS
Sub 3 minute fast pace intervals. Faster athletes will be able to do round in the low 2 minute timeframes.
Scaling Options (No Measure)
1) Intermediate (scale to achieve sub 3:15-3:30 rounds)
5 Rounds
30 seconds of Double Under attempts
200 meter run
15/12 Cal Bike or Row
*rest 3 minutes between rounds
2) Novice
5 Rounds
50 Single Unders
150 meter run
12/8 Cal Bike or Row
*rest 3 minutes between rounds
Cool Down (No Measure)
KB Calf Smash, 90 seconds per side