Spark CrossFit – CrossFit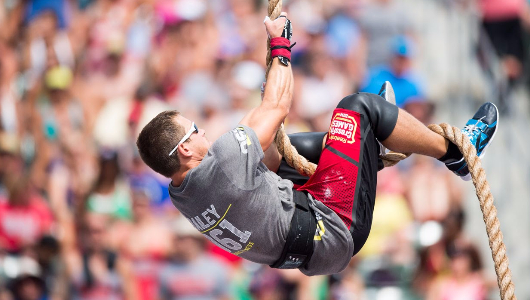 "A mind is like a parachute, it doesn't work if it isn't open." – Frank Zappa
Line Drill Warm Up (No Measure)
200 Meter Run
then
Line Drills:
Quad Stretch
Knee to Chest
Solder Kicks
Knuckle Drags
Side Lunge
Walking Samson
Walking Spidermans
Inch worms
Toe Walk
3 Air Squats + Broad Jump
High Knees
Butt Kickers
Skip for Height
Skip for Distance
Teaching (No Measure)
Today we will cover two traditional rope climb techniques, the spanish wrap and the J-hook, with points of performance that are relevant no matter which variation the athletes choose.
Transition (No Measure)
rehearsal
200m run
10 kb swings
1 rope climb
5 burpees
"Captain Hook" (Time)
2 Rounds for time:
30 kettlebell swings
400m run
4 rope climbs
400m run
30 burpees
(22:00 time cap)
RX+ @ 70/53
RX @ 53/35
Scaled
-reduce burpee reps to 20
-sub 20 jumping pull ups for rope climbs
-shorten runs to 200m
INTENDED STIMULUS
The goal of today's workout is not to spend anymore than 2 minutes at each station over the work out. Scale KB weights to allow the set of 30 to be done in 2 sets at most. Faster times will be around 16 minutes today.
Stretchy Cool Down (No Measure)
-Lizard R/L :30 each side
-Pigeon R/L :30 each side
-cobra :30
-childs pose :30
-downward facing dog :30
-thread the needle R/L :30
-hold scorpion R/L :30
-hold squat :30