Spark CrossFit – CrossFit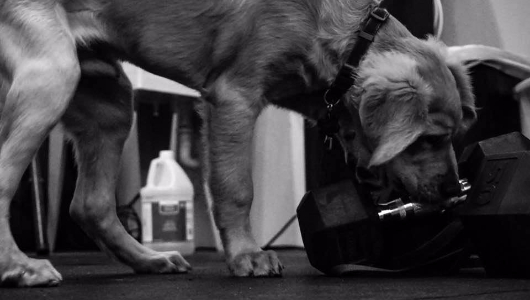 Warm Up and Skill
General Shoulder Warm Up (No Measure)
1) Row/Bike/Jog/Jump Rope x 5 minutes
2) Shoulder Prep Warm-up 1

10 Arm circles Front (start small and build to 10 full ROM)

10 Arm Circles Back (start small and build to 10 full ROM)

10 Side to Side Arm Swings

10 Criss Cross Arm Swings per side

10 Up and Back Arm Swings

5/5/5 PVC Pass Through (5 wide, 5 medium, 5 narrow)

10 Reverse Grip Pass Through

20 Band Pull aparts

15 Scap Retractions on Bar

10 Burpees

10 Beat Swings on Bar (go from small to big)
SKILL AND INSTRUCTION (15:00-22:00)

Freestanding Kipping Handstand Push-up Progression. Novice can work progressions on wall.

https://youtu.be/zg2zBYDhmRA
TRANSiTION AND SET-UP (22:00-30:00)

partners up on assault bikes and decide on your scaling for the WOD
Workout
(30:00-50:00)
Metcon (5 Rounds for reps)
5 Rounds, with a 2 Minute Clock:

15 Handstand Push-ups

50 Foot Double KB Front Rack Walk (70/53 lbs per hand)

Max Assault Bike Cals with the remaining time in the 2 minute timeframe

-rest 2:00 between rounds-
Record each rounds AB cals. Bigger classes can partner up and have athletes can go during the opposing rest intervals. Only if we run out of AB's can a rower be used by scaled athletes.
INTENDED STIMULUS

Volume building on the handstand push-ups combined with a trunk demanding carry, that will finish with a hard sprint effort on the rower/bike.
Scaling Options (No Measure)
SCALING OPTIONS

1) Intermediate (can do handstand push-ups, but the volume is too much to be consistent)

5 x 2 minute rounds, rest 2 minutes between rounds:

40 seconds Max Rep Handstand Push-ups (touch head to 1-2 abmats if needed)

50 Foot Double KB Front Rack Walk

Max Cal Row or Bike in the remaining time
2) Novice

10 Strict Press + 10-15 second Handstand Hold or Straight Arm Plank Hold

50 Foot DB or KB Double Front Rack Walk

Max Cal Row or Bike with the remaining time
Cool Down
Cool Down (No Measure)
50:00-60:00

30 Half Turkish Get-ups (15/arm)

Banded Shoulder Stretch, 90 seconds per side
half turkish getups demo: https://youtu.be/s7di7M3ZyBU

banded shoulder stretch demo: https://youtu.be/XKZhQW7CkNE