Spark CrossFit – CrossFit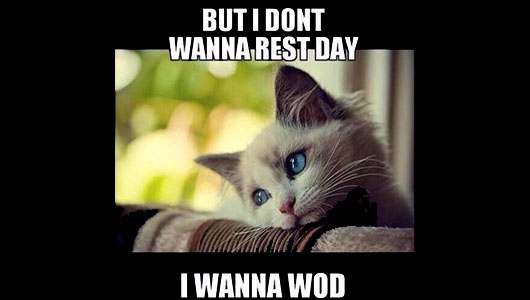 Warm-up
Jump Rope Warm-up (No Measure)
0:00-15:00
1) Tabata Jump Rope Drill Set #1- 8 intervals.
1- Singles
2- Side to Side bunny hop
3- Alternating legs
4- In and out
5- High knee
6- Butt Kickers
7- Double Under
8- Double Under or Triple Under
*Go through the series 1 time. Spending 20 seconds at each movement and resting 10 seconds between movements
2) Joint Prep Warm Up
Skill & Instruction
Skill & Instruction Thursday (No Measure)
15:00-20:00
1) Wall Ball
Grab a med ball of any weight and start standing arms length away from wall
7-10 Air Squats
7-10 Medball Squat with Ball in Wall Ball rack position
7-10 Wall Ball Shots (focus on getting 2 breaths each rep: breathing out at the bottom and breath out as your release the ball. Also work on timing of the press being after hip/knee extension)
20:00-25:00
Set-up rowers and partner up as needed so that partners are alternating intervals.
Metcon
Metcon (5 Rounds for reps)
30:00-50:00
5 Rounds
2 minutes of work:
40 Double Unders
20 Wall Ball (20/14)
In the remaining time in the 2 minute interval…
Max Calorie Row
-Rest 2 Minutes after each working interval-
Record row calories for each round.
INTENDED STIMULUS
High speed intervals. Athletes should have approximately 30 seconds to row hard each round. Scale to achieve this.
If there are not enough rowers, some athletes can do there working sets during the rest interval of the first group.
SCALING OPTIONS
1) Double Unders
Intermediate: 25 seconds of practicing double unders
Novice: 40 single unders
2) Wall Ball
Intermediate: 20 reps unbroken. Choose a weight that allows this to happen each round
Novice: Scale to 12 reps unbroken each round with a light load
3) Row
No Scale
Cool Down
Cool Down 2 (No Measure)
50:00-60:00
1) Row or Bike easy 3-5 minutes
2) Quad smash, 60 seconds per side
3) Standing Calf Stretch, 60 seconds per side