Spark CrossFit – CrossFit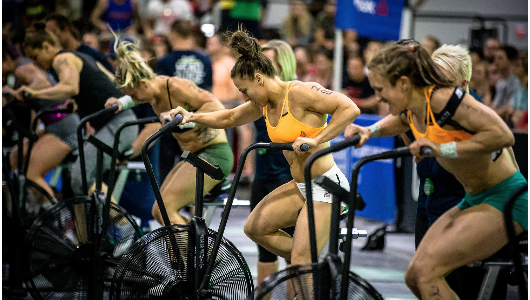 "If opportunity doesn't knock, build a door." – Milton Berle
Class WOD
General Warm Up (No Measure)
2 Rounds

Row or Run 200 meters

then in place…

10 Lateral Lunges

10 Spidermans

10 Rollover V-sits

10 Air Squats
TRANSITION AND SET-UP (12:00-20:00)

Get set-up into groups as needed. Do 2 sets. Do 2 sets of 5 cal AB and 5 Wall Balls. This should be a hard, sprint style effort with fast transitions. Rest 90-120 seconds between sets.
Workout
Metcon (7 Rounds for reps)
(20:00-45:00)
INTENDED STIMULUS

This is workout is very demanding on the lower body and demands hard efforts with fast transitions to complete the rx'd calories/reps in each minute.
Advanced (RX+)

EMOM for 21min:

Minute 1: 20/15cal Assault Bike

Minute 2: 20 Wall ball shots (20lbs/14lbs, 10ft/9ft)

Minute 3: rest
Intermediate (RX)

EMOM 21min:

Minute 1: 15/10 cal AB

Minute 2: 15 Wall Ball Shots

Minute 3: rest
Novice

EMOM 21 minutes

Minute 1: 10/8 cal AB

Minute 2: 10 Wall Ball Shots (light ball)
Count each set of AB cals and wall balls as one rounds reps.
Cool Down
Lower Body Cool Down (No Measure)
Couch x :60/side

Frog x :60

Forward Fold x :60

Foam Roll Hamstring & Quads x 90-120 Seconds