Spark CrossFit – CrossFit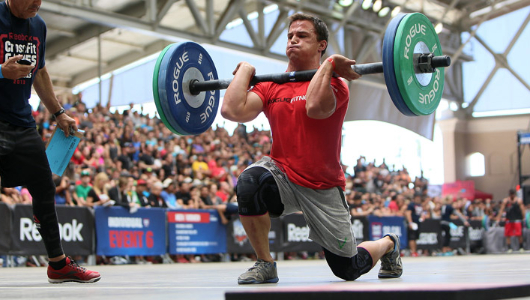 "The best preparation for tomorrow is doing your best today." H. Jackson Brown, Jr.
Class WOD
Shoulder press warm up and progression (No Measure)
GENERAL WARM-UP (0:00-12:00)
1) Shoulder Prep Warm-up 1 + Lunges
10 Arm circles Front (start small and build to 10 full ROM)
10 Arm Circles Back (start small and build to 10 full ROM)
10 Lunges
10 Side to Side Arm Swings
10 Criss Cross Arm Swings per side
10 Up and Back Arm Swings
10 Lunges
5/5/5 PVC Pass Through (5 wide, 5 medium, 5 narrow)
10 Reverse Grip Pass Through
10 Lunges
20 Band Pull aparts
15 Scap Retractions on Bar
15 Ring Rows
15 Box or Bench Dips
10 Beat Swings on Bar (go from small to big)
SKILL AND INSTRUCTION (12:00-20:00)
1) Strict Press Progression (video and points of performance are attached)
*3-5 reps at each piece of the progression
**After each piece of the progression perform 4 Front Rack Lunges
Workout
Metcon (2 Rounds for weight)
EMOM 20 minutes
Odd- 4 Strict Press
Even- 12 Front Rack Lunges (6/leg alternating)
*start light and increase weight with every set of each movement. Record heaviest of each
INTENDED STIMULUS
This is a heavy strict pressing and single leg strength session. Loads should start to get very challenging by the 8 minute mark.
SCALING OPTIONS
None. Novice athletes can do a Goblet Lunge if they cannot perform a Front Rack Lunge.
Accessory Work
Bring Sally Up Plank Style (No Measure)
"Sally Up/Sally Down"- Plank Style
Up=High Plank
Down=Low Plank (elbows)