Spark CrossFit – CrossFit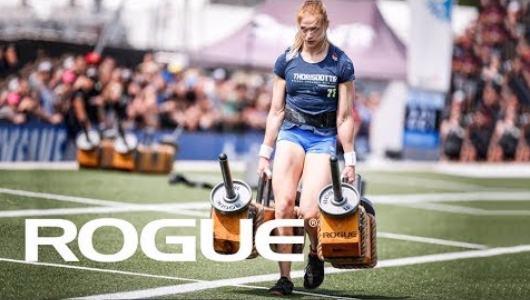 "Don't go around saying the world owes you something. The world owes you nothing. It was here first." – Mark Twain
Class WOD
Jump Rope Warm-up (No Measure)
Tabata Jump Rope Drill Set #1- 8 intervals.
1- Singles
2- Side to Side bunny hop
3- Alternating legs
4- In and out
5- High knee
6- Butt Kickers
7- Double Under
8- Double Under or Triple Under
*Go through the series 1 time. Spending 20 seconds at each movement and resting 10 seconds between movements
Dynamic Mobility Warm-up (No Measure)
10 Rollover to V-Sit
10 Lying Leg Crossover (5/leg)
10 Lying Dynamic Hamstring
10 hamstring to sampson stretch (5/leg)
10 Scorpions (5/leg)
10 Kneeling Shoulder tap (5/side)
20 second dynamic calf stretch (per side)
10 Bootstrappers
Workout
"Under Water" (Row/DU/Carry) (Time)
3 Rounds for time of:
50/35 Calorie Row
100 Double Unders
200 Meter Farmers Carry
INTENDED STIMULUS
In "Under Water", athletes should pick a pair of Kettlebells or Dumbbells that they could complete 200 Meters without dropping. Being fresh in round 1, these are both movements that many athletes could attack unbroken. However, breaking this up with 1-3 calculated breaks in round 1 will make it more likely that they can maintain similar splits in the last two rounds.
RX+ @ 70/53 Kb's
RX @ 53/35 Kb's
Scaled
-150 Single Unders
-Reduce Farmer carry weight
Stretchy Cool Down (No Measure)
-Lizard R/L :30 each side
-Pigeon R/L :30 each side
-cobra :30
-childs pose :30
-downward facing dog :30
-thread the needle R/L :30
-hold scorpion R/L :30
-hold squat :30