Spark CrossFit – CrossFit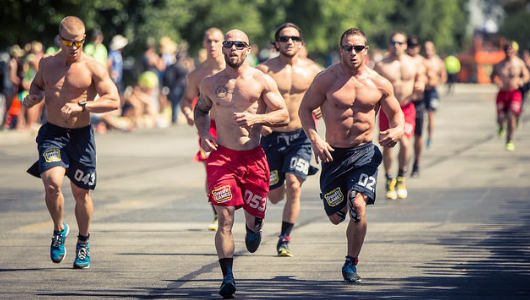 "Health is the greatest gift, contentment the greatest wealth, faithfulness the best relationship." Buddha
Line Drill Warm Up (No Measure)
200 Meter Run
then
Line Drills:
Quad Stretch
Knee to Chest
Solder Kicks
Knuckle Drags
Side Lunge
Walking Samson
Walking Spidermans
Inch worms
Toe Walk
3 Air Squats + Broad Jump
High Knees
Butt Kickers
Skip for Height
Skip for Distance
KB Swing Progression (No Measure)
KB Swing Progression
*5 reps at each piece of the progression
With a lighter kettlebell than being used in today's workout, lets start to warmup this movement pattern. Do two rounds with increased weight on the second round. Have athletes place down kettlebell between each movement.
5 Deadlifts
5 Hip Pops (load back and squeeze glutes)
5 Russian Swings
5 Full Swings
-Also rehearse the goblet squat!
Transition (No Measure)
Rehearse todays workout, 1 Round:
200 Meter Run
5 Kettlebell Swings
5 Goblet Squats
Workout
"Playground" (Time)
For time:
1 Mile Run
21 Kettlebell Swings
21 Goblet Squats
800 Meter Run
15 Kettlebell Swings
15 Goblet Squats
400 Meter Run
9 Kettlebell Swings
9 Goblet Squats
RX+ @ 70/53
RX @53/35
Looking to choose a weight on the Kettlebell that athletes know they could complete the round of 21's unbroken. Should be a weight that is more than athletes are accustomed to using, but nothing they would get "stuck" on. If unable to run, substitute an equal distance on the rower.
Stretchy Cool Down (No Measure)
-Lizard R/L :30 each side
-Pigeon R/L :30 each side
-cobra :30
-childs pose :30
-downward facing dog :30
-thread the needle R/L :30
-hold scorpion R/L :30
-hold squat :30