Announcements
New members! Add yourself to our Members Only Facebook Group! https://www.facebook.com/groups/sparkcrossfitmembers/
Spark CrossFit – CrossFit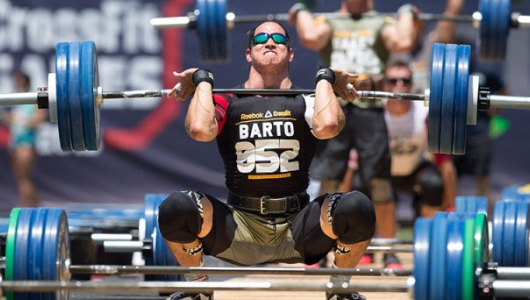 Warm Up and Skill
Warm-up (No Measure)
GENERAL WARM-UP (0:00-10:00)
1) 21-15-9
Jumping Jack
Clap Jack
2) Joint Prep Routine
SKILL AND INSTRUCTION (10:00-17:00)
Clean and Jerk Progression
*3-5 reps of each progression
TRANSITION AND BUILD UP (17:00-25:00)
Take about 8 minutes to build up in load. The first work set of 3 does not need to be maximal.
Workout
(25:00-50:00)
Squat Clean and Jerk (Every 2:30, 3-2-1-3-2-1-3-2-1)
Record heaviest, note top set of 3 and 2 in comments.
INTENDED STIMULUS
These are intended to be full squat cleans each rep with goal being to hit heavy loads on the later sets and positioning focused on the first 3 sets. The bar may be dropped from the top of the jerk between reps of the same set. The first set of 3-2-1 will be the lightest of each rep scheme. The second set of 3 should be higher than the first set of 3, etc. The third set of 3 should be heavier than the second set of 3 but lower than the second set of 1, etc.
SCALING
Deadlift to a hang power clean to a front squat to a jerk.
Accessory Work
Gymnastics Work (No Measure)
(50:00-60:00)
1) 2×3 Pike Ups on Box
2) 3×3-5 Pike HSPU's on a Box
4×1 Pike Walk around Box (alternate directions)