Spark CrossFit – CrossFit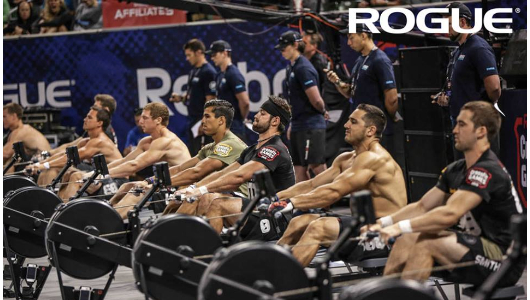 Warm-up
Warm-up (No Measure)
(0:00-10:00)
1) 2 Rounds
1 Minute Easy Row
45 seconds Upper Back Roll
10/side Dynamic Hamstring stretch
5 Rollover V-sits
10 Long Lunges
Workout
Gymnastics Skill (Time)
(10:00-20:00)
With a 10:00 Minute clock, 3 sets of:
25 feet Wheel Barrow Walk w/ Partner
Scale up: Handstand Walk, spotted HS walk with PVC or Pike wheel barrow walk
scale down: solo bear crawl.
INTENDED STIMULUS: Working midline stability along with shoulder flexion and extension under load.
Metcon (4 Rounds for time)
(20:00-55:00)
4 x 1000m Row
*Rest 3-4 Minutes between efforts
(30:00 time cap)
INTENDED STIMULUS
Hard rowing intervals. take 3-4 rest periods to ensure maximum intensity with each interval.
Scaling Options (No Measure)
SCALING OPTIONS
If an athlete exceeds 5 minutes on a row, scale to 750 meters.
Cool Down
(55:00-60:00)
Cool Down (No Measure)
Pigeon Stretch, 60 seconds per side