Spark CrossFit – CrossFit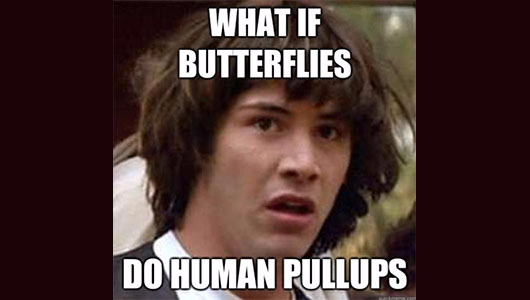 Warm-up
Jump Rope Warm-up

1) Tabata Jump Rope Drill Set #1- 8 intervals.

1- Singles

2- Side to Side bunny hop

3- Alternating legs

4- In and out

5- High knee

6- Butt Kickers

7- Double Under

8- Double Under or Triple Under

*Go through the series 1 time. Spending 20 seconds at each movement and resting 10 seconds between movements
2) Barbell Row Instruction

Start with bar in hands at hips. Lower the bar as you would return a deadlift by pushing the hips back until the bar passes below the knee

Maintain this static position throughout the torso and row barbell to lower part of ribcage.

https://youtu.be/RzNleB33IvE
(13:00-20:00) BUILD UP

Build up to first work weight in 7 Minutes
Strength Work
(20:00-28:00)
Barbell Row (5-5-5)
INTENDED STIMULUS

Horizontal pulling strength element with a large trunk demand to keep the torso static throughout the duration.
SCALING OPTIONS

A newer athlete can do less weight and sets of 8-10 reps.
Skill & Instruction
(28:00-35:00)

Kipping Pull-up Progression (video and points of performance are attached)

then get set up for the metcon.
Metcon
(35:00-50:00)
Metcon (Time)
10 Rounds for time of:

7 Pull-ups (traditional kipping only, no "butterfly" reps)

21 Double Unders

(14:00 time cap)
INTENDED STIMULUS

Sub 10 minute conditioning with a focus on pulling stamina. The traditional keep forces more time under under and is more grip intensive.
SCALING OPTIONS

1) Intermediate (cannot do 7 pull-ups in a row consistently and may struggle with double unders

10 Rounds

3-5 Pull-ups

21 Double Unders or 30 seconds of practice each round
2) Novice (cannot do pullups and double unders)

10 Rounds

5 Ring Rows (feet placed in a position that allows for 5 reps unbroken each round)

30 Single Unders
Cool Down
50:00-60:00

Standing Calf Stretch, 90 seconds per side

Banded Lat Stretch, 90 seconds per side