Spark CrossFit – CrossFit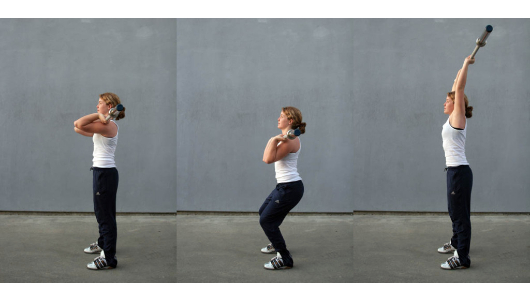 "For every minute you are angry you lose sixty seconds of happiness." – Ralph Waldo Emerson
Competitor Extra – before or after class WOD
Power Snatch ((75%/3)5)
Snatch Pull ((85%/3)5)
Class WOD
Shoulder Prep Warm-up 1 (No Measure)
10 Arm circles Front (small to big)
10 Arm Circles Back (small to big)
10 Side to Side Arm Swings
10 Criss Cross Arm Swings per side
10 Up and Back Arm Swings
5/5/5 PVC Pass Through (5 wide, 5 medium, 5 narrow)
10 Reverse Grip Pass Through
20 Band Pull aparts
15 Scap Retractions on Bar
15 Ring Rows
15 Box or Bench Dips
10 Kips on Bar (go from small to big)
TRANSITION
Push Press Progression x 5-7 reps each movement
BUILD UP
8 Minutes to build up to your working weight for all 5 sets of todays workout.
Workout
Push Press (Every 2 Minutes: 5 sets of 5 reps @ 75% of 1RM)
Novice will use this time to work in sets of 5 and focus on the technique of the Push Press at lighter loads
Deadlift / Situps 71017 (Time)
15-12-9-6-3 Deadlifts
30-24-18-12-6 Abmat Situps
(10:00 Time Cap)
Advanced (RX+):
225/155
RX: 185/135
Novice: 135/95 or lighter scaling. Reduce Situps reps to 20/16/12/8/4
Cool Down
3 Way banded Shoulder Cool Down (No Measure)
45 second for each arm for each position:
Lat Stretch
Front Rack Stretch
Cross-body Stretch
If time permits class with finish with rolling out glutes and lower back, if not, do this on your own after class today.