Spark CrossFit – CrossFit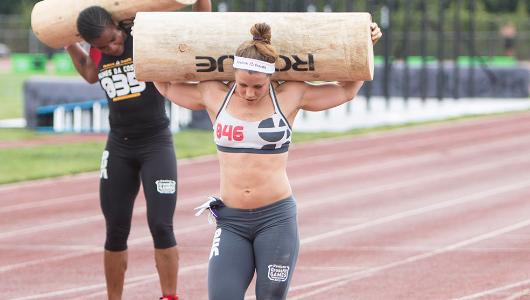 "We don't stop playing because we grow old; we grow old because we stop playing." – George Bernard Shaw
Class WOD
Warm-up (No Measure)
400m Run
Dynamic Mobility Warm-up (No Measure)
10 Rollover to V-Sit
10 Lying Leg Crossover (5/leg)
10 Lying Dynamic Hamstring
10 hamstring to sampson stretch (5/leg)
10 Scorpions (5/leg)
10 Kneeling Shoulder tap (5/side)
20 second dynamic calf stretch (per side)
10 Bootstrappers
KB Swing Progression (No Measure)
KB Swing Progression
*5 reps at each piece of the progression
With a lighter kettlebell than being used in today's workout, lets start to warmup this movement pattern. Do two rounds with increased weight on the second round. Have athletes place down kettlebell between each movement.
5 Deadlifts
5 Hip Pops (load back and squeeze glutes)
5 Russian Swings
5 Full Swings
Workout
CLASS: "Chiquitas" (Time)
For Time:
15-10-5
Kettlebell Swings
Toes to Bar
800 Meter Plate Carry (45/25)
5-10-15
Kettlebell Swings
Toes to Bar
(20:00 time cap)
—————–
Looking for a challenging weight on the Kettlebell today, but something our athletes know they will complete the first 15-10-5 repetitions unbroken. Majority of strategy today comes down to managing toes to bar repetitions and finding a pace on the run.
RX+ @ 70/53
RX @ 53/35
Scaled
-reduce KB and plate loads
-knees to chest
If not running today, complete one of the following for a scaled score:
1000 Meter Row
50/35 Calorie Assault Bike
Cool Down
Calf & Hammies Cool Down (No Measure)
Calf Stretch, 60 seconds per side
Band Hamstring Stretch, 60 seconds per side
Competitor Extra – before or after class WOD
EXTRA: Power Clean ((70%/5)5)
EXTRA: Push Jerk ((70%/5)5)
EXTRA: Push Press ((70%/5)5)