Spark CrossFit – CrossFit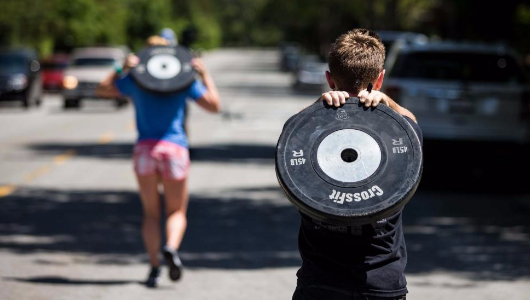 "Progress is impossible without change, and those who cannot change their minds cannot change anything." – George Bernard Shaw
Class WOD
Jump Rope Warm-up (No Measure)
Tabata Jump Rope Drill Set #1- 8 intervals.
1- Singles
2- Side to Side bunny hop
3- Alternating legs
4- In and out
5- High knee
6- Butt Kickers
7- Double Under
8- Double Under or Triple Under
*Go through the series 1 time. Spending 20 seconds at each movement and resting 10 seconds between movements
Dynamic Mobility Warm-up (No Measure)
10 Rollover to V-Sit
10 Lying Leg Crossover (5/leg)
10 Lying Dynamic Hamstring
10 hamstring to sampson stretch (5/leg)
10 Scorpions (5/leg)
10 Kneeling Shoulder tap (5/side)
20 second dynamic calf stretch (per side)
10 Bootstrappers
KB Swing Progression (No Measure)
KB Swing Progression
*5 reps at each piece of the progression
With a lighter kettlebell than being used in today's workout, lets start to warmup this movement pattern. Do two rounds with increased weight on the second round. Have athletes place down kettlebell between each movement.
5 Deadlifts
5 Hip Pops (load back and squeeze glutes)
5 Russian Swings
5 Full Swings
CLASS: "Story of My Life" (Time)
For Time:
80 Double Unders
40 Abmat Situps
400 Meter Plate Carry (45/25)
40 Kettlebell Swings
40 Box Jump Overs (24/20)
(22:00)
RX+ @ 70/53
RX @ 53/30
Focus on a steady pace in the first half of this workout so you can move quickly through the KB swings and box jumps with big sets.
Competitor Extra – before or after class WOD
COMP: Romanian Deadlift
60%/5
65%/5
(70%/5) X 3 sets
Percentages are off Back Squat 1RM
COMP: Jerk
65%/2
70%/2
75%/2
80%/2
(85%/1) X 2 sets